Please follow the steps below to configure your email. If you find you are having difficulty with the setup please feel free to call us for more information, or to set up an appointment for us to configure your device.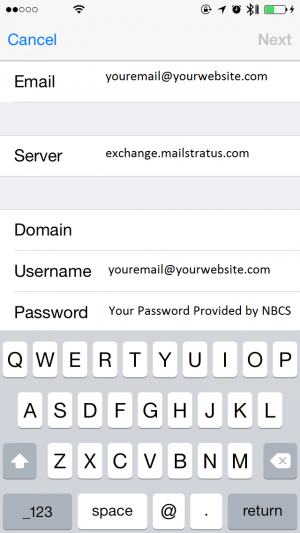 After selecting Microsoft Exchange you will need to type in your email and password as shown in the picture below. If the auto-discover feature was used it will be partially filled out your email. If it works correctly your email will appear in the email box and the first half of you email will be in the username box. The incorrect email server will be in the server entry. Please replace it with exchange.mailstratus.com
Known Issue with iOs and Exchange Emails
Sometimes you will not be able to connect using WiFi or your Data when adding your account. Please switch connection methods during the initial setup if you have filled out all your information correctly and still can not connect.